Limited-Edition Spin-Clean® Record Washer MKII "Clear"
MKII-PKG-LE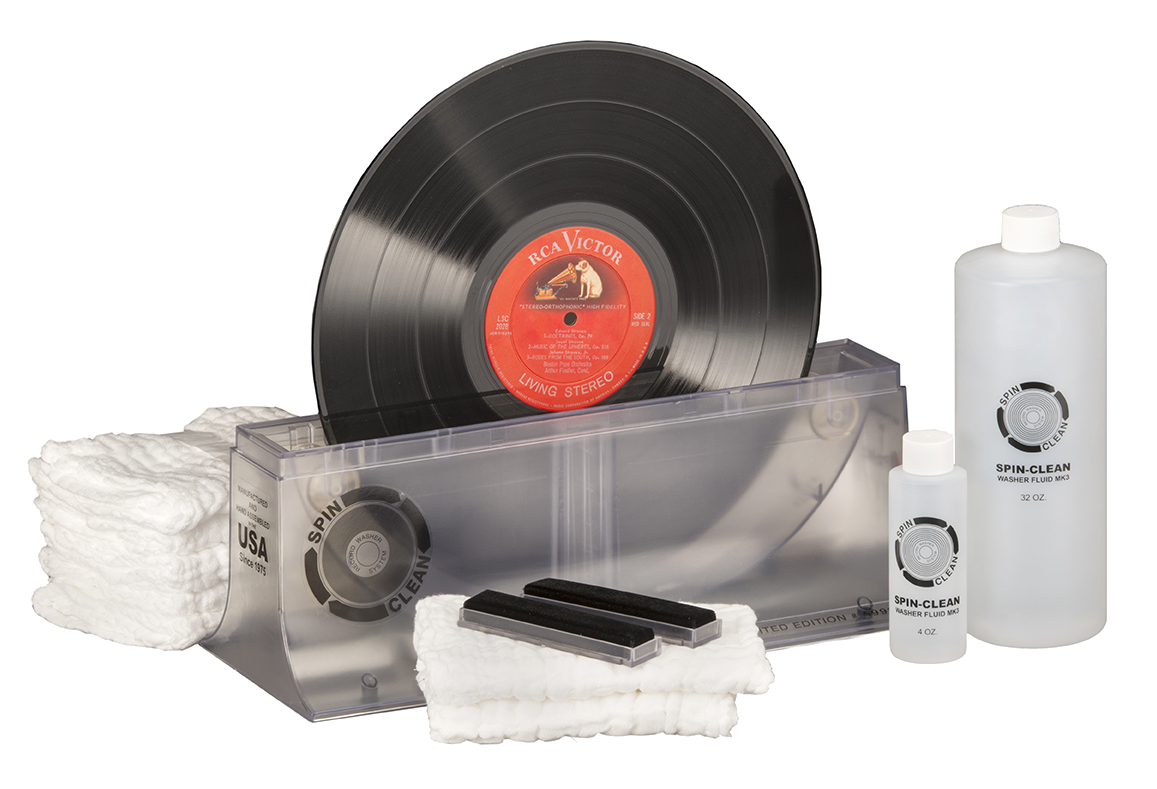 FREE Shipping!
Available Through Our Official Online Store.

Currently sold out.
How effective is the Spin-Clean Record Washer? With our innovative see-through design, you can actually witness the process of your Spin-Clean® removing the dirt and dust from your vinyl records! While supplies last.
Patented

vinyl record washer limited-edition "clear" basin and "clear" lid and compact size to allow for easy storage
Two (2) bottles of specially formulated, alcohol-free, MK3 vinyl record cleaning fluid (4oz. + extra 32oz.)
Two (2) pairs of premium MKII removable, cleanable record-cleaning brushes
One (1) pair of durable MKII rollers to accommodate LPs, 45s, and 78 RPMs
Seven (7) super soft, lint-free drying cloths won't scratch your records
Made in USA
Limited Lifetime Warranty
With the Limited-Edition "Clear" Kit, you'll have enough materials to clean up to 6300 records!
This Limited-Edition Spin-Clean® MKII "Clear" Kit includes all of the extras you get in the Deluxe Record Washing Kit, plus the innovative see-through basin. Only available while supplies last.
Please note that our carrier, FedEx Ground, DOES NOT ship to a post office box. Please provide us with a valid street address, so that we may deliver your order without issue or delay. Thank you!
Reviews
"I LOVE my Spin-Clean !!!! I bought the clear one with ALL the extras and it works great !!!! And when I'm done cleaning a record I'll put it in a fresh sleeve and stamp it EARWAX (so I know its been cleaned) ...." - Peter S.
"I am very happy with my Spin-Clean, and I am impressed at how well it can clean up the sound. I've heard a noticeable difference on many records." - Phil H.
"I love my Spin clean. I set aside time to do batches of 50 records and then clean out the basin. Vinyl sounds like it's new again!." - Todd P.