Spin-Clean® Record Rack
SC-RR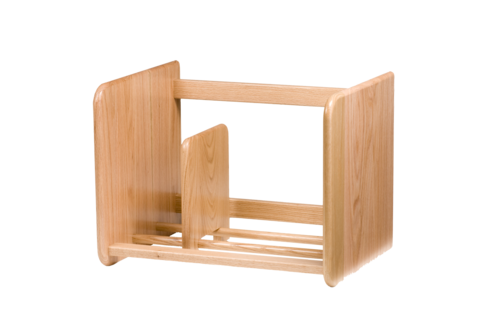 FREE Shipping!
Available Through Our Official Online Store.
From the Manufactures of the Award Winning Spin-Clean® Record Washer MKII comes the BRAND NEW Spin-Clean® Stackable Record Racks!
Beautifully handcrafted, handsome, and sturdy, each rack is constructed from furniture grade hard wood, available in a Light Oak finish. Just like the Spin-Clean® Record Washer System MKII, the Spin-Clean® Record Rack is exquisitely designed and manufactured by hand in Pittsburgh Pennsylvania. The racks are stackable up to four units high, and each rack can store up to 100 of your precious vinyl records.
The Spin-Clean® Record Rack measures 20"W x 15 1/4"D x 15"H.
This product automatically qualifies for FREE Shipping!